Visual Studio 2012 Web Hosting
IIS 8.5 Hosting and Windows Server 2008 Hosting, SQL Server 2012 Hosting Available Now, ASP.NET 4.5.2 Hosting and SQL Reporting Services Support., Be our Windows Hosting Reseller From $25.00/month, Free DNN (Dotnetnuke), Community Server, ASP .NET Starter Kit, PHP, ASP, MS SQL 2012 and MS SQL 2014, Windows SharePoint Hosting or WSS Support.
Windows Hosting Plan that support Visual Studio 2012 hosting
Microsoft Visual Studio 2012 Web Hosting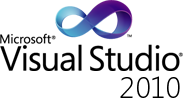 Microsoft Visual Studio is an Integrated Development Environment (IDE) from Microsoft. It can be used to develop console and graphical user interface applications along with Windows Forms applications, web sites, web applications, and web services in both native code together with managed code for all platforms supported by Microsoft Windows Windows Mobile, Windows CE, .NET Framework , .NET Compact Framework and Microsoft Silverlight
Visual Studio includes a code editor supporting IntelliSense as well as code refactoring. The integrated debugger works both as a source-level debugger and a machine-level debugger. Other built-in tools include a forms designer for building GUI applications, web designer, class designer, and database schema designer. It accepts plug-ins that enhance the functionality at almost every level—including adding support for source control systems (like Subversion and Visual SourceSafe) to adding new toolsets like editors and visual designers for domain-specific languages or toolsets for other aspects of the software development lifecycle (like the Team Foundation Server client: Team Explorer).
Simplicity through integration
A single integrated development environment that takes your skills further and adjusts to the way you work.
Complete all your coding, modeling, testing, debugging, and deployment work without leaving the Visual Studio 2012 environment.
Use existing standards and skills to target a growing number of application types including Microsoft SharePoint® and Windows® Azure™.
Work your way through multi-monitor support, partner extensions, and a new editor.
Quality tools help ensure quality results
Powerful testing tools with proactive project management features help you build the right app the right way.
Use the new IntelliTrace debugger to isolate the point of failure within a recorded application history.
Stay ahead of the curve with proactive project management tools including new reports, dashboards, and planning worksheets.
Know that you've built the right application the right way with manual and automated testing tools.
Microsoft Visual Studio 2008 enables developers to quickly create connected applications that deliver rich user experiences. Visual Studio 2008 delivers advances for developers in three primary areas: Rapid Application Development, Effective Team Collaboration and Break Through User Experiences. In addition, Visual Studio 2008 provides development tools, database functionality, debugging features, and some new features.
WebhostforASP.NET provides best support for .Net application which built with Visual Studio 2012. We provides Visual Studio 2012 Hosting service. Our DotNetPanel control panel is perfect environment for Visual Studio 2012 Hosting. WebhostforASP.NET is your right Visual Studio 2012 web hosting partner.