Moodle Hosting
IIS 8.5 Hosting and Windows Server 2012 Hosting, Specialist Moodle Hosting Provider, Host and Manage Learning Management System, Dozens of Freely Available Add-on Modules, Maintained by a Community of Thousands of Developers, Easily Publish, Manage Great Variety of Content, Hosted in Windows 2012 and IIS 8.5 , PHP 5, and MYSQL 5 Hosting.
Windows Hosting Plan that support Moodle hosting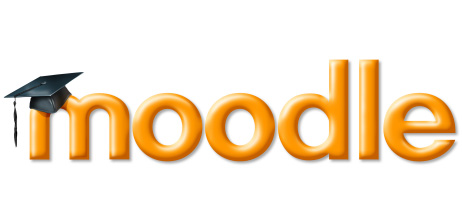 Best, Cheap & Reliable Moodle Hosting by WebHostForASP.net
Moodle is a Course Management System (CMS), also known as a Learning Management System (LMS) or a Virtual Learning Environment (VLE). It is a Free web application that educators can use to create effective online learning sites. Moodle is designed to help educators create online courses with a focus on interaction and collaborative construction of content.
Moodle Hosting Features
Moodle has many features expected from an e-learning platform, plus some original innovations (like its filtering system). Moodle is very similar to a learning management system, but it has many more standard features. Moodle can be used in many types of environments such as in education, training and development, and business settings.
Moodle is modular in construction and can readily be extended by creating plugins for specific new functionality. Moodle's infrastructure supports many types of plug-ins:
Activities (including word and math games).
Resource types.
Question types (multiple choice, true and false, fill in the blank, etc).
Data field types (for the database activity).
Graphical themes.
Authentication methods (can require username and password accessibility).
Enrollment methods.
Content Filters.
Many third-party Moodle plugins are freely available making use of this infrastructure.
PHP can be used to author and contribute new modules. Moodle's development has been assisted by the work of open source programmers. This has contributed towards its rapid development and rapid bug fixes.
By default Moodle includes the TCPDF library that allows the generation of PDF documents from pages.
Webhostforasp.net provides best support for PHP with Windows hosting. We also provides Moodle Hosting service. Our dotnetpanel control panel is perfect environment for Moodle hosting. Webhostforasp.net is your right Moodle web hosting partner.
WEBHOSTFORASP PROVIDE FREE ASP.NET HOSTING THAT SUPPORT MOODLE HOSTING
Our Free Asp.net hosting support the latest community server hosting, Before you decide to buy you can try our asp.net hosting by signing up our Free asp.net Hosting for 45 Days. Upon approval you can get your Free 45 days asp.net hosting account up and running within 15 minutes.
Please notes that all free asp.net hosting account will be auto renew after 45 days free period is over.
To try our free asp.net hosting please click the button below.
Order Now
For more information about our free asp.net hosting please click the button below.
View Details