Mambo Hosting
First and foremost, Mambo is a Content Management System (CMS). It is the engine behind your website that simplifies the creation, management, and sharing of content.
Windows Hosting Plan that support Mambo hosting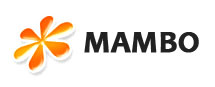 Best, Cheap & Reliable Mambo Hosting by WebHostForASP.net
As each day in development goes by we are getting nearer and nearer, while at the same time building a solid core which can be extended by third party developers. In the hands of a custom developer, this makes Mambo a powerful platform for a wide variety of Internet applications that go far above and beyond the simple creation of content.
While Mambo can be modified or extended to provide this style of site this is not the goal of the project. Mambo is aimed at the more squarely at corporate websites or sites for small to medium businesses, families or personal sites.
All our web hosting plans fully support Mambo Web Hosting. With just $5.00, you can have your own Mambo website running with MS SQL Express. However if you need more reliable and faster performance for your Mambo site, you can always upgrade your site to MS SQL Database Server.
What is Mambo?
Mambo! Chances are you're familiar with it or have at least heard of it. If not, you've no doubt visited a site built on the Mambo platform without even knowing it. So what is it? Well, Mambo is a fully featured content management system (CMS) that can be used to build and maintain a web site. It's a user friendly intuitive tool that allows both novices and experts alike to efficiently and easily manage online content.
What are the advantages of Mambo?
The biggest advantage of Mambo is the fact that you do not need to have any knowledge of web programming - the page editor that is included in the installation, allowing you to insert text, images and links to other webistes in the same way you do that in a word processor - no need to look for your host settings and upload files using FTP.When you are done, just click the Save and Publish buttons, and the page will appear online!
Mambo Web Hosting Features
Source code is completely free.
A large and healthy user and developer community.
Provides a basic level of content approval for registered users.
Online help.
Page caching mechanism to improve performance on busy sites.
Trash manager
Advertising management (banners, etc).
Media (images, documents) upload and management.
Content display scheduling.
Content syndication (RSS).
Search engine freindly (SEF) URL's.
Internationalisation (interface translation).
Content macro language (aka mambots).
Advanced and separate system administation system.
Advanced package/addon/template deployment system.
Simple but powerful template system (written mostly in HTML, no complex templating syntax to learn, just a couple of PHP functions to include).
Heirarchial user access groups.
Basic visitor statistics.
Multiple WYSIWYG content editor support.
Simple polls.
Content voting/rating system.null
WEBHOSTFORASP PROVIDE FREE ASP.NET HOSTING THAT SUPPORT MAMBO HOSTING
Our Free Asp.net hosting support the latest community server hosting, Before you decide to buy you can try our asp.net hosting by signing up our Free asp.net Hosting for 45 Days. Upon approval you can get your Free 45 days asp.net hosting account up and running within 15 minutes.
Please notes that all free asp.net hosting account will be auto renew after 45 days free period is over.
To try our free asp.net hosting please click the button below.
Order Now
For more information about our free asp.net hosting please click the button below.
View Details