Drupal Hosting
Want your Drupal site run fast in the server? Continuous monitoring enables us to proactively respond to anomalies. All WebhostforASP.NET Hosting plans come with Drupal available as a one-click install. WebhostforASP.NET is here to provide guaranteed, high performance web hosting so your site will perform at its very best.
Windows Hosting Plan that support Drupal hosting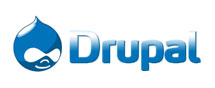 Best, Cheap & Reliable Drupal Hosting by WebHostForASP.net
Client needs to ensure that his hosting package does have one new MYSQL database available for the installation. Without the availability of the MYSQL database, the free installation will not work and hence, your Drupal Hosting cannot be installed. It support PHP 4.3.3 or better and require MYSQL 5.
Drupal Profiles
What is Drupal?
Drupal is a free software application that allows users to easily publish, manage and organize a wide variety of content on a website. More than tens of thousands of people and organizations are using Drupal to power scores of different web sites.
What are the Benefits of Drupal?
Why Drupal?
Why hosting Drupal with Us?
We support automated Drupal installation, and building Blog.
Each web site is hosted in its own Isolated Application Pool for maximum security and reliability
24/7 Technical support from our Drupal Expert
Managed Backup/Recovery of customer data - Re-invent backs up all data daily and is available for recovery at anytime at your request
Fast and secure MySQL and Web servers give you maximum reliability and performance
High Quality customer service second to none in the reseller hosting industry
We have Extensive experience with Drupal hosting and troubleshooting
webhostforasp.net windows hosting is compatible with the Drupal hosting management and collaboration application
What are the features of Drupal?
Community Web Portals
Discussion Sites
Corporate Website
Personal Websites and Blogs
E-Commerce Sites
Social Networking Sites
Newsletter
Pictures Gallery
Uploads and Downloads Files
WEBHOSTFORASP PROVIDE FREE ASP.NET HOSTING THAT SUPPORT DRUPAL HOSTING
Our Free Asp.net hosting support the latest community server hosting, Before you decide to buy you can try our asp.net hosting by signing up our Free asp.net Hosting for 45 Days. Upon approval you can get your Free 45 days asp.net hosting account up and running within 15 minutes.
Please notes that all free asp.net hosting account will be auto renew after 45 days free period is over.
To try our free asp.net hosting please click the button below.
Order Now
For more information about our free asp.net hosting please click the button below.
View Details