NopCommerce Hosting
Windows 2012 / Windows 2008 Platform, ASP.NET 4.5 Hosting (IIS8), ASP.NET 4 Hosting (IIS7), ASP.NET 4 Hosting, Visual Studio Compatible, WebMatrix Compatible, Silverlight 5 Hosting and Silverlight 4 Hosting, Visual Web Developer Compatible.
Windows Hosting Plan that support NopCommerce hosting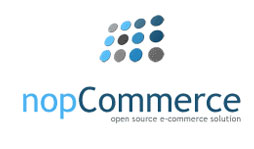 Best, Cheap & Reliable nopCommerce Hosting by WebHostForASP.net
nopCommerce is the best and fully customizable shopping cart applications to complement your e-Commerce hosting. It's stable and highly recommended. nopCommerce is an open source apps for e-commerce solution that is ASP.NET 4.5 (MVC 4) based with a MS SQL 2005 (or higher) backend database and support various hosting features.
NopCommerce Web Hosting
WebhostforASP.NET expert in NopCommerce Web Hosting. We can help your new NopCommerce system intergration or help host and improve an existing NopCommerce design.
One Click Installer for nopCommerce
Our hosting company provides a complete features, so you can customize your hosting panel through one click installer, and you can easily install the nopCommerce hosting apps from your control panel.
Search Engine Friendly
nopCommerce hosting apps is the best hosting apps for SEO purpose. If you want to increase your web search engine friendly, this hosting apps is right to applied. Using this features, you'll find that the nopCommerce was built to with the idea and can help your customers to found your location through search engine easily.
Flexibility and Extensibility
Using this hosting apps, you can found a lot of hosting facilities. The nopCommerce is its useful modular and complete additional functionality and some presentation elements to be dynamically added to the application at run-time.
One-page Checkout
Through simple payment methods, you can doing check out easily, simple, fast and safe. Our hosting company provide various payment gateway to all our customer.
100% Open Source Code
nopCommerce is the best open source for hosting apps. This open source is one e-commerce solution that is available to everyone, and can download for free.
NopCommerce Web Hosting Features
Compatible with all PHP 4 versions
All features enabled by default for a complete out-of-the-box solution
Object oriented backend (MS3)
Completely multilingual with English, German, and Spanish provided by default
Supports unlimited products and categories
Multilingual support
Automatic web-browser based installation and upgrade procedure
WEBHOSTFORASP PROVIDE FREE ASP.NET HOSTING THAT SUPPORT NOPCOMMERCE HOSTING
Our Free Asp.net hosting support the latest community server hosting, Before you decide to buy you can try our asp.net hosting by signing up our Free asp.net Hosting for 45 Days. Upon approval you can get your Free 45 days asp.net hosting account up and running within 15 minutes.
Please notes that all free asp.net hosting account will be auto renew after 45 days free period is over.
To try our free asp.net hosting please click the button below.
Order Now
For more information about our free asp.net hosting please click the button below.
View Details