Sharepoint Hosting
Windows Sharepoint 2010 Hosting, Windows Sharepoint Services 3.0 Hosting supported, WSS 3 Hosting, Custom WebParts Allowed in Sharepoint Hosting, Integration with Sharepoint Designer Tools, Calendar and Contacts Synchronization with Outlook 2007.
Best, Cheap & Reliable Sharepoint Hosting by WebHostForASP.net
Get organized with WebhostforASP.NET SharePoint Hosting, the leading Microsoft web hosting solution for secure document management, content management, and workflow features for your intranet or extranet requirements. Also including ability to host public SharePoint website content and password protect specific files and folders for secure and effective team collaboration and information sharing.
WebhostforASP.NET SharePoint hosting has been supporting companies critical collaboration and communication operations since 2004. Windows SharePoint 2010 and Windows SharePoint Services (WSS 3.0) hosting from WebhostforASP.NET includes FTP access to install custom web parts, Site Collection Administrator access, sub-site creation.
Customer can choose between Sharepoint 2010 Hosting or WSS 3.0 Hosting. The default when you order will be Sharepoint 2010. However if you need WSS 3.0 Hosting, please put a note in the order.
STARTER PLAN
200 MB Document Storage
Bandwidth 50 GB
10 Sharepoint Users
Custom Web Parts
PREMIUM PLAN
Most Popular
2GB Document Storage
Bandwidth 200 GB
Unlimited Sharepoint Users
Custom Web Parts
SUPER PLAN
4 GB Document Storage
Bandwidth 400 GB
Unlimited Sharepoint Users
Custom Web Parts
Below is the list of Windows Sharepoint 2010 or WSS 3 features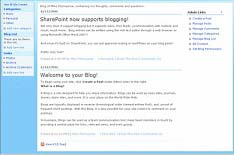 SharePoint Meets Web 2.0
Web 2.0, Enterprise 2.0, composite applications, community-driven content-whatever you want to call it, Internet technologies such as AJAX, RSS, blogs, and wikis are giving users more control over their content, more control over their collaboration, and more control over the way data flows to them.
Sharepoint 2010 provides a number of new features while improving the existing collaboration platform by providing built-in abilities for document management and alerting, adding new capabilities like blogs, wikis, and a Web Part for publishing and receiving RSS feeds.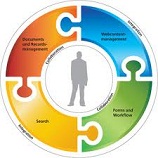 Team Collaboration
Connects people with the information and resources they need. Workgroups can coordinate calendars, organize client documents, set up notifications and create team workspaces.
Keep track of your Sharepoint site on your mobile
Sharepoint's mobile functionality let users that are constantly on the road stay connected and up to date with tasks and team projects. You can also receive alerts when information is updated on the site.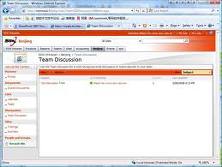 Enterprise Content Management and Integrity
Streamline management of diverse content in a central repository and ensure the integrity of all stored documents on the portal.
Business Process Integration
Automated workflow and electronic forms simplify collecting and validating data that drives your business processes.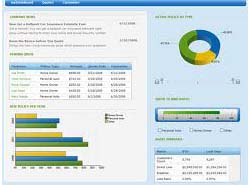 Enterprise Content Management
Moving beyond just managing documents, Sharepoint 2010 provides a robust enterprise content management solution by adding support for managing records, Web content, and electronic forms. The records management capabilities of SharePoint include the ability to build a managed repository that meets your compliance needs such as content retention, auditing, barcoding, and labeling.